Barn Hunt Regionals
Regional competitions are a way for dogs to be able to earn Byes (reserved spots) for entry into the Barn Hunt National each year.
Dogs compete in Hurdles, Team, and four rounds of Senior or Master courses over three days.
Regionals are open to any and all dogs with an Open title (RATO) or above. Dogs are not required to compete in a Regional to attend a National, and dogs may enter a Regional competition even if they will not be able to attend the National. Regionals will be the only opportunity for official competition in Team and Hurdles other than at the National.
Regional medals and placements will be offered, and a special Regional Q ribbon for every dog that qualifies!
Eligibility Period for the 2023 National
June 1, 2022 through May 31, 2023
Please note that since Regional rules will change without notice. Be sure to pay attention to the modification date on the Rules document.
Only dogs with an Open title or above are eligible to enter Regionals
Locations/Dates for 2023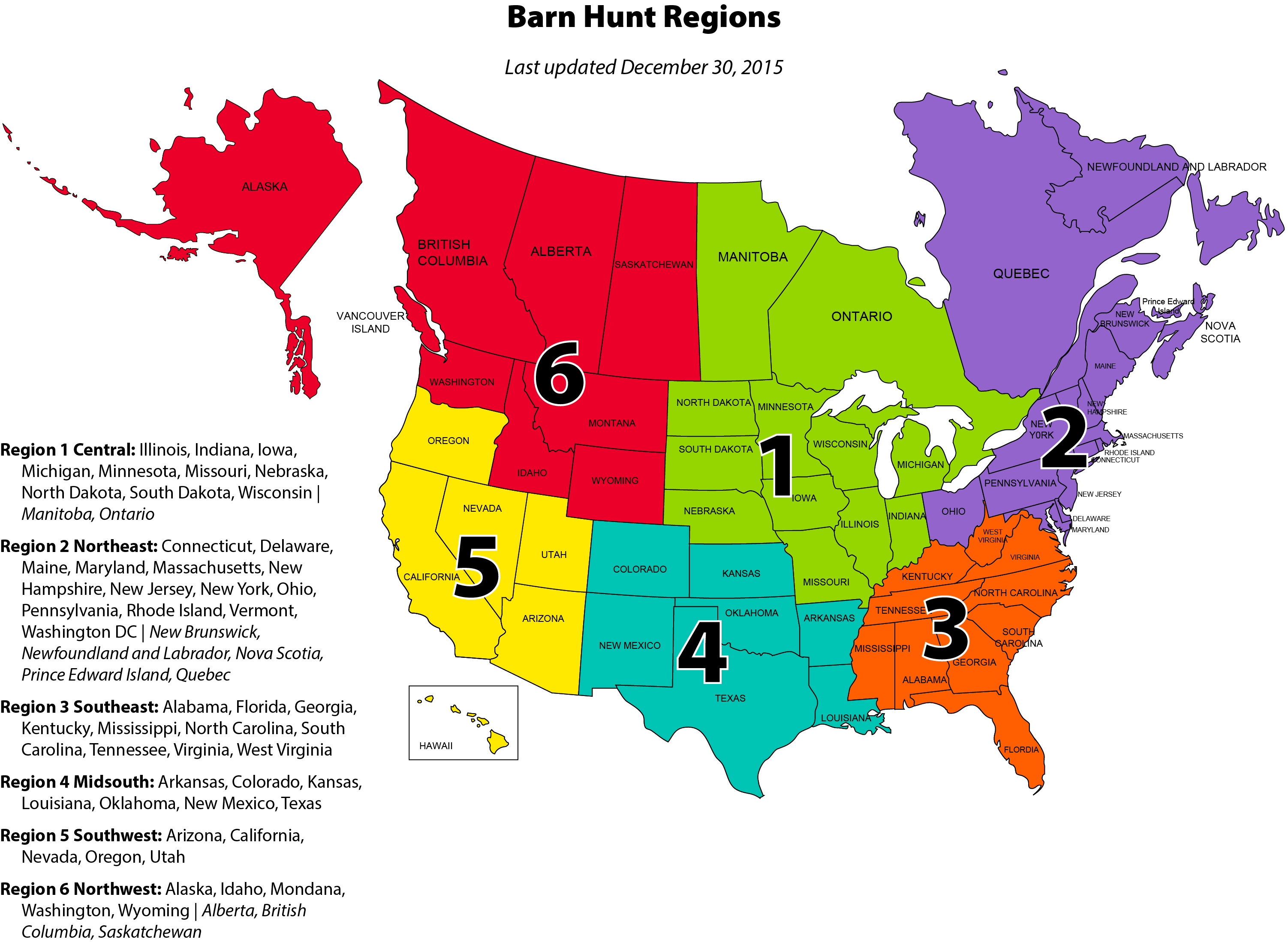 Do not use Create Mail-In Entry for these Events. Use the entry form included in the Premium.
Region 1: Eastern Iowa Barn Hunt, TBA
Region 2: Columbus All Breed, TBA
Region 3: TBA
Region 4: North Texas Barn Hunters, McKinney TX, May 5-7, 2023
Region 5: Silver Rose Ranch, Chino Hills, CA, March 24-26, 2023
Region 6: The Club@Argus Ranch, Auburn, WA, Sept 30-Oct2, 2022 (completed)